Giving back to the community is important for any business.  Not only does it signify that you appreciate the local support, but it also shows you care about your community.
Here at Bricks R Us, a brick engraving company, we give back to our local community through the BRU Foundation, a 501c3 organization we started in 2010.
We set up the BRU Foundation as a way to assist those working families who find themselves facing emergency bills when they lack the necessary funds.  Such emergency bills include utility and electricity bills and mortgage or rent payments.
These are families that find themselves unable to pay these types of bills due to economy or circumstances in their lives. They're stable enough that if they had just a little bit of help in paying this type of bill, they would have the ability to go back to meeting their obligations. To be eligible, families must have a child under 16 and at least one member of the family currently employed.
The BRU Foundation works with organizations that deal with these types of situations, which helps ensure that assistance goes to those who are actually in need. Another type of security measure practiced by the Foundation is paying directly to the company rather than the individual.
All of our BRU Foundation volunteers are from the staff of Bricks R Us and all office expenses and salaries are paid by Bricks R Us. No salaries are paid from the Foundation. All funds raised by donations to the Foundation are only used for emergency bills for families.
Tax-deductible donations to the BRU Foundation enable us to help families in need.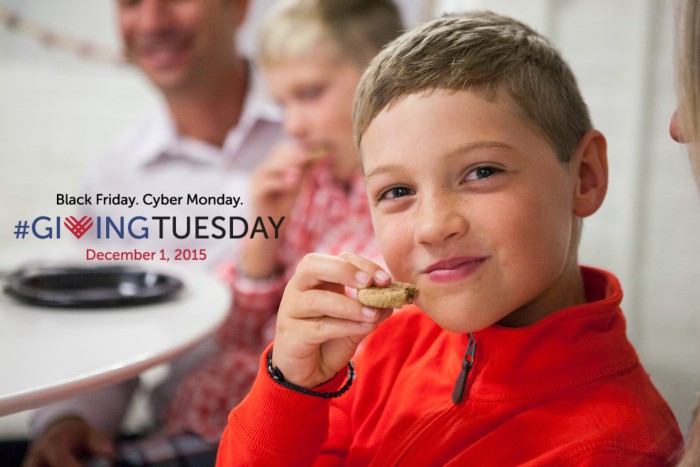 Another way companies and individuals give back is through the annual Giving Tuesday, an initiative that was founded in 2012. It occurs the Tuesday after Thanksgiving as a way to recognize the more than 1.5 million charities and non-profits in America and to kick off the giving season with donations to these worthy causes.
During these last five weeks of the year, some 24 percent of all charitable donations are made. Many charities and nonprofits try to capitalize on this day to seek an increase in donations for the work they do. Look for plenty of #GivingTuesday on social media in the days to come.
What about you? Do you take advantage of Giving Tuesday each year? Want to learn more about the BRU Foundation and how engraved bricks help community? Contact us today.
Want to share this blog? We've got the tweet ready for you!
Learn the many ways Bricks R Us is working to #GiveBack to our community! #GivingTuesday https://t.co/pE3hB3AXKw pic.twitter.com/7SpBbA1XLn

— Bricks R Us (@bricksrus) November 26, 2015