When's the last time you properly thanked your teacher or your children's teachers? With National Teacher Appreciation Week coming up in May, there's no time like the present.
Every day in schools across our nation, teachers touch the lives of millions of children, according to the National Education Association. And their work and impact far exceed the boundaries of the classroom.
Here at Bricks R Us, an engraved brick company, we've been helping schools with successful fundraising projects for more than 27 years. We've assisted many schools over the years with honoring beloved teachers in unique ways.
National Teacher Appreciation Week is May 2-6. As you seek to honor and recognize your teachers this year, consider these ideas:
Write A Thank You Note
You can never go wrong with sending your teacher a thank you note. If it's a note to your child's teacher, mention specific ways or situations in which they have helped make a difference this year. If you're writing to a former teacher, include specific ways they've impacted your life. Include a gift card or other small gift with the note.
Stay Engaged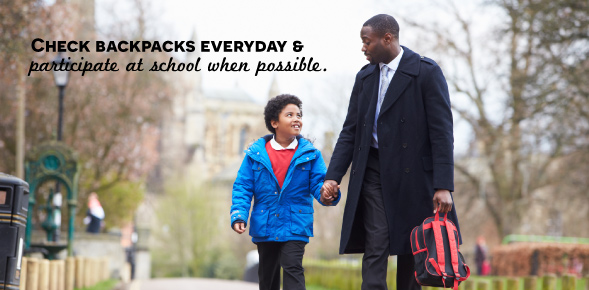 Another way to show appreciation to your children's teachers is to stay engaged during the school year. Develop a relationship with the teacher, help set goals for your children and monitor their progress. Check backpacks every day and participate at school when possible. Students are 10 times more likely to improve in math and four times more likely to improve in reading when their families are actively engaged, according to the NEA.
Give An Engraved Brick
An engraved brick is a great way to honor your teacher. Include the teacher's name, the school, grade and year, and it will make for a nice keepsake. Consider ordering a single order engraved brick which is a regular sized brick, or a smaller souvenir brick. Felt can be added to your engraved brick at no extra charge and single order bricks ship within four days of the order being placed. If your school has already done an engraved brick fundraising project or is in the middle of one, consider donating a brick from the class in honor of the teacher this year. It will make for a lasting memorial.
Dedicate An Engraved Memorial Bench
Another way to honor a beloved teacher is to donate an engraved memorial bench in their honor. This makes the perfect gift for a retiring teacher or one that has reached a certain milestone, like 25 years. The engraved memorial bench can be placed at your engraved brick project, serving as a great place to rest while taking in the project. Or it can be placed elsewhere at your school if you have not yet started an engraved brick project.
What do you think about these ideas for National Teacher Appreciation Week? If you're ready to get started with an engraved brick project for your school, contact us today.