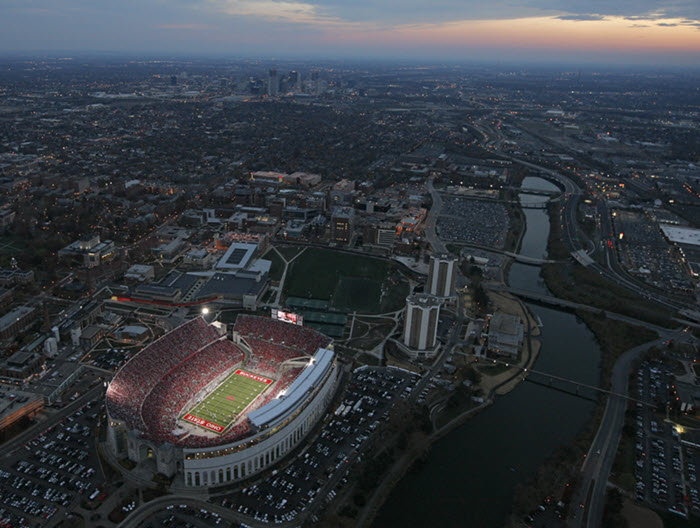 For over a century, fans, alumni and students from across the world have flocked to Ohio Stadium. Completed in 1922, "The Horseshoe" is a historic national landmark that holds countless unforgettable memories and a rich tradition unlike any other. More than 36 million fans have streamed through the stadium's portals to watch Ohio State legends like Jesse Owens and Archie Griffin. We now invite you to be a part of this historic legacy.

Ohio State Athletics boasts the largest and most comprehensive athletics department in the nation. Upholding this tradition of excellence is only possible because of the people who support us. All gifts to the Ohio Stadium Brick Program help create a better future for our 1000+ student-athletes, who work tirelessly to achieve excellence in competition, in the classroom and in life.

In recognition of your gift, a customizable engraved brick will become a permanent part of the Ohio Stadium exterior landscape. An Ohio Stadium brick makes a fitting gift for any Buckeye enthusiast or memorial for a loved one.