Courtyards are the perfect place to relax and enjoy some time with friends and family. They also enhance the look of a location, whether it is a home or a business. Because of this, many organizations have started fundraisers with engraved bricks to help build courtyards. These organizations range from veteran outreach programs to churches and even schools.
This post will highlight some of the ways engraved bricks can help raise funds for a courtyard.
Donor Recognition
Engraved bricks provide the perfect venue to recognize your donors. They are customizable, allowing donors to personalize their donations. With an engraved brick, your donors can choose the brick size, color and message. The end result is a personalized courtyard that recognizes everyone that helped raise funds.
Save Money
A brick fundraiser is an ideal way to raise funds for a courtyard, as it will help save you money. The bricks purchased by donors will go toward the construction of the courtyard. This means that you will have to spend less money when purchasing raw materials.
Create a Personalized Courtyard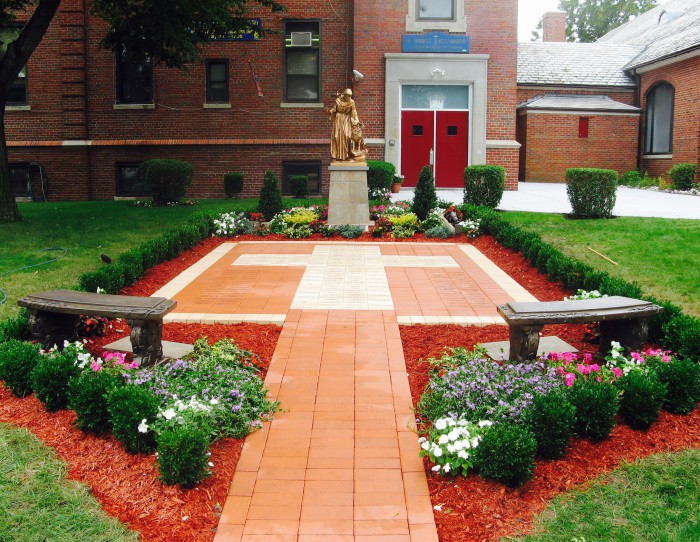 The courtyard will be the product of your hard work and fundraising. So why not personalize its design? You don't have to settle on the standard brick color and size! You can create different patterns throughout by choosing different brick sizes. You can also vary the brick colors in certain parts of the courtyard to create specific designs. With Bricks R Us, for example, you can create arrays, which look incredible in courtyards.
Fundraising to build a courtyard is no easy task, but you can simplify the process with a brick fundraiser. Engraved bricks allow your donors to customize their donations while saving you money. You can also be creative in the courtyard design, since you'll be able to personalize each brick.
If you've held a brick fundraiser before, share your pictures with us! We'd love to see the designs you created. Or contact us, if you'd like to discuss how to get started fundraising with bricks.
Want to share this article? We've got the tweet ready for you!
#Fundraising for a courtyard is made easy with #engraved #bricks! https://t.co/CmyS6eW3rA pic.twitter.com/tyFX91LQYZ

— Bricks R Us (@bricksrus) October 26, 2015