Have you ever wondered how parks are funded? Depending on what type of park it is, they can be supported using government funds, private donations from public supporters or park generated revenues. Developing a fundraising plan is essential regardless of what type of funding a park receives. Even if a park is being supported by government funding, every park can use additional monies for new projects or upgrades to existing equipment or facilities.
Community-based fundraising is where neighbors work together toward a common goal. This can be a tremendous opportunity for the community to contribute toward something that will benefit them directly with a new or improved project. The more the community participates in your plan, the more successful your fundraising efforts will be.
Here at Bricks R Us, we strive to make a difference with all of the projects we support. We want to help you create a successful fundraiser and we can help you every step of the way. How can fundraising help parks? Let's take a look at the different types of parks and how fundraising can benefit them.
Here are Some Types of Parks
Community Parks
Community Parks are on land owned by the local city, state or county that has been kept clear of buildings and homes for recreational use. Typically you will see playground equipment, recreational facilities and designated sporting areas such as baseball or football fields. Community support is critical as it will help with the future success of the park. That's why brick fundraisers, like a brick courtyard, brick path or brick wall are perfect for this type of park.

National Parks
There are a total of 59 national parks located in the United Sates that are operated by the National Park Service, a U.S. federal government agency. Grand Canyon and Yosemite are just a couple of the national parks that are operated under the NPS. In addition to being supported by tax dollars, private and public donations are accepted to help sustain America's national parks.
State Parks
State parks usually consist of nature or hiking trails, sporting areas as well as event facilities such as picnic tables or covered pavilions. The park usually charges user fees that go toward park-generated revenues. These fees can be generated from a variety of activities such as golfing, boating, horseback riding and equipment rentals.
Wildlife Parks
Wildlife parks such as zoos, aquariums or marine life parks can have exhibits for general public viewing. Entrance fees are charged, generating public use revenues. These parks need continued support for operating expenses and must also rely on private and public sponsorships and donations.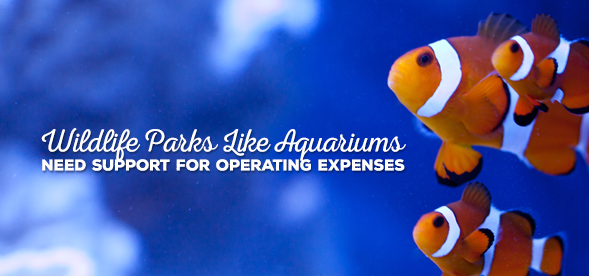 Foundations can be extremely helpful in reviewing needs, fundraising as well as developing new ideas that can spark public interest and ultimately raise awareness for the cause. They can also assist with gaining supporters for the park projects.
Organizations choose Bricks R Us to help with their fundraisers because of our free services, customer support, high quality products, and the tools that we provide to assist you in having a successful campaign.  Contact us to help you get started today!
Want to share this article? We've got the tweet ready for you!
Need help with #fundraising for a park? #Engraved #bricks are the perfect solution: http://t.co/UWUimYvgZ1

— Bricks R Us (@bricksrus) July 17, 2015