To make sure a fundraiser is successful, people need to be aware of it, otherwise, how are they to know when, where, and how to donate. With this in mind, one can set up promotion sites where members of the fundraising group can ask for donations and talk about what someone would get by giving to it. Though this tactic can be useful at times, it is not perfect, and can sometimes have the other effect on those you want to support. This type of fundraising can often feel pushy and can make people feel uncomfortable. To get around this, incorporating media into your fundraiser can help your charity thrive.
What Kinds of Media?
In this day and age, media has genuinely stemmed out and is now able to reach many people, virtually all of the time. They also allow you to include a lot of information about your group, and not seem like you are pressuring the person to join you.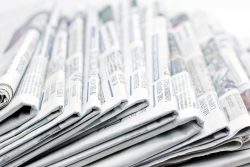 Newspaper– The classic form of media, and still, despite what some may believe, yet a viable option to get your message across. It is easy to buy an ad page in a newspaper, or even have a full page devoted to your cause. This will also allow the newspaper's reporters a chance at the classic "Hope" style story, the kind that makes others happy and hopeful knowing others are doing something like this.
Radio– Radio ads are great, seeing as though many people have once again switched to an alternative source of music, many still use the radio; especially in the car. Getting your voice out to local radio stations will get them to convey your message, which can be done several times a day.
Television– Apart from the local news and stations, this may be a little harder to pull off. That being said, local stations are not watched as continuously as larger stations are. This is another medium that sometimes falls under the issue of alternative entertainment source, as most people use a streaming service instead of cable.
Internet/Social Media– The new source of information, this may be the more successful areas to use when reaching people. The medium lets you form groups online through things like Facebook and Twitter to help let people know when and where they can help. You can even link videos of your organization here as well, and it is free, unlike most of the other options. The only issue is that online advertising is often seen as a con to get others money.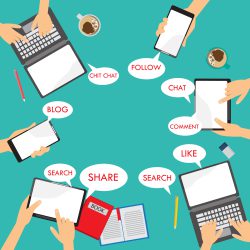 Larger Reach
Past the convenience and practicality of media helping you and your fundraiser, there is a fundamental reason behind this method, reach. The one thing all media options have are their ability to tell them indeed all of the details  of what is transpiring. The amount of detail and information you can present is much more significant than at a booth outside of a supermarket. It also gives your cause more comfortably, not stopping someone while they are trying to complete errands, as to not make them feel like to would undermine what they are trying to accomplish that day.
Bricks R Us
All of our products come with a lifetime guarantee.  We can offer this guarantee because of our years of experience, our state of the art manufacturing equipment and our highly trained staff.  In fact, in over 29 years that we have been in business, we have never had to replace a brick due to cracking or any degradation to the engraving.  If for any reason you are not satisfied with your Bricks R Us product, we will gladly replace it at no charge.  Our goal is to make sure our customers are 100% satisfied.