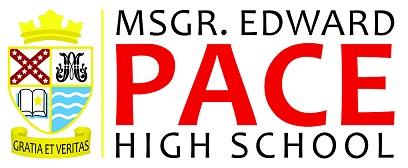 We want you to be part of our vision of renovating our existing outdoor student plaza. Please consider purchasing a personalized, commemorative brick to honor family, friends, or in memory of a treasured loved one. Your brick will become a permanent part of the plaza and will be a tribute to those you choose to honor.
Wouldn't a brick be the perfect gift or surprise for a friend or relative?
On behalf of Monsignor Edward Pace High School, we THANK YOU for your support!