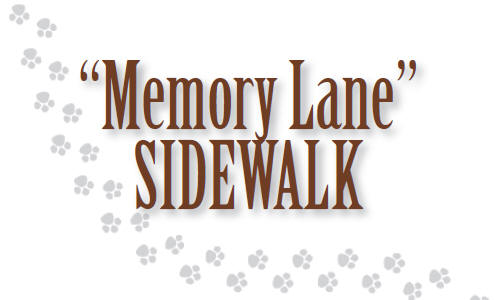 The Park is scheduled to open in the summer of 2012. It will be located at the corner of NW 50th Street and 117th Avenue. The park will consist of a 1.44 acre area for large dogs and a separate .94 acre area for small dogs. Each play area will contain water stations, benches, walkways, and natural rock formations. The dedication Sidewalk will be in the common area leading to the entrance of the play areas.

The park will contain amenities such as a children's playground, restrooms and pet bathing stations. The park will have ample parking. Much consideration was given by the City of Doral to make this a top notch facility to meet the needs of pet owners in our community.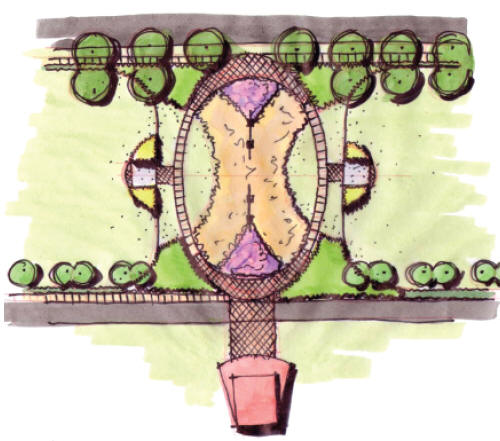 The dedication Sidewalk, "Memory Lane", is a wonderful way to honor a living pet or forever remember a pet that has passed away. Families can visit the park for years to come and know that there is a special place where their pet will always be honored and remembered.

The "Memory Lane" Sidewalk will be in the common area between the large and small dog play areas and will consist of 4" x 8" and 8" x 8" bricks. Bricks can be purchased and inscribed to memorialize a pet. 4" x 8" bricks can be inscribed with 3 lines of 18 characters each and the 8" x 8" bricks can be inscribed with 6 lines of 18 characters each. Specified logos can also be added to the bricks. If you would like to purchase a brick as a gift for someone else, donor certificates are available as well.


The CABEZA FOUNDATION obtained its 501c3 status as a Non Profit Organization in July 2009. The foundation was set up to establish Pet Memorial Sidewalks throughout Miami-Dade County. The Foundation is committed to the premise that funds raised in Miami-Dade County will be used for the exclusive benefit of the residents of Miami- Dade county who are faced with euthanizing their pets in life-threatening situations because of financial circumstances. The CABEZA FOUNDATION believes in the importance of the human-animal bond and the role that animals play in our lives and is committed to preserving that relationship..

Many times, pets are euthanized in emergency situations because the family is financially unable to provide for the pet in that situation and otherwise, with proper medical care, the pet could be returned to a long and healthy life. The Foundation is also committed to aiding Miami-Dade residents with assistance dogs.

We are extremely pleased that our first memorial pet sidewalk will be located inthe City of Doral!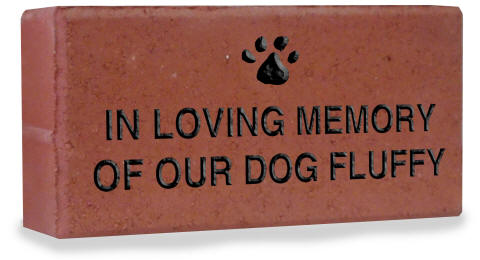 4" x 8" brick 3 lines, 18 characters . . . . $75.00
8" x 8" brick 6 lines, 18 characters . . . . $150.00
Donor Certificates . . . . . . . . . . . . . . . . . .$16.00
Logo . . . . . . . . . . . . . . . . . . . . . . . . . . . . . . $12.00
**IF YOU WISH TO REQUEST A RUSH FOR YOUR ORDER A $15.00 IS ADDED TO THE ORDER**


The initial installation will be prior to the opening of the park. Although, we cannot project the actual cut-off date for application for the initial install, we recommend having your application in by April 1, 2012 if you wish for your brick to be installed and ready for viewing on the Grand Opening of the Park. After the parks opens, we will continue to install bricks in groups of 25 as they are sold.