Did you know that Bricks R Us was the company that started the creation of Donor Sites for your brick campaign?
Bricks R Us wants your brick campaign to be profitable, which is why we want to provide you with as much support as possible. Let us design your Donor Site for free so your donors have the ability to order online. If your organization already has a website, you can just place the link for ordering. The wording can be modified to say anything you want and you can even add your logo and/or pictures. The Donor Site can be designed to direct your customers to send payments to a specified mailing address or by credit card.
If you wish, you can have all received orders automatically entered in our Online Ordering System so that you do not have to type anything yourself.
We do not engrave any orders until you review and approve them; in the meantime, they will remain in your account until you wish to place the order.
Do you need to see examples of Donor Sites? Please scroll down this page to view an example of a Donor Site to manage a brick campaign.
Bricks R Us is the company that created Donor Sites so customers can have an online presence to help sell more bricks. Other companies have copied the idea since but there is nothing like the original.
BELOW IS A SAMPLE DONOR SITE
Bricks R Us High School would appreciate your donation to help pay for our new football field.
There are over 25,000 ABC High School students and alumni and we want as many people as possible to be involved.  This program will establish a brick walkway at the front of the high school.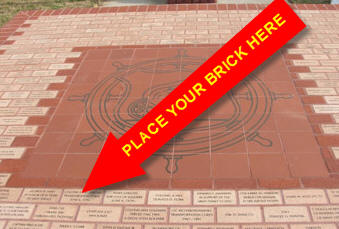 Bricks will sell for $100 for a 4×8-inch brick and $250 for an 8×8-inch brick.  The 4×8-inch brick will have space for three lines, 18 characters per line and the 8×8-inch brick will have space for six lines, 18 characters per line.
The net proceeds from all brick sales will go into a permanently endowed fund for college scholarships to deserving seniors.
We want all our friends and classmates to join in this endeavor so please have all reunion chairs get the word out to their classmates!
Commemorate a special event in someone's life, honor a friend or family member, or memorialize someone special.
| | | | | | | | | |
| --- | --- | --- | --- | --- | --- | --- | --- | --- |
| | | | | Size | Price | Lines | Characters Per Line | |
| | | | | 4 x 8 | $100 | 3 | 18 | |
| | | | | 8 x 8 | $250 | 6 | 18 | |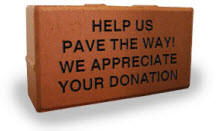 Note: This is a sample site; feel free to place a pretend order.  If you wish to try the payment selections, do not use actual numbers.  This page is for demonstration only and any orders or payments from this page will be automatically discarded.