Dear Friends,

For those of us who visit, or have visited Camp Shehaqua and Camp Daddy Allen at Hickory Run State Park, we share a special, common bond. Long summer days, camp fires, ventures to the boulder field, smores and good friendships.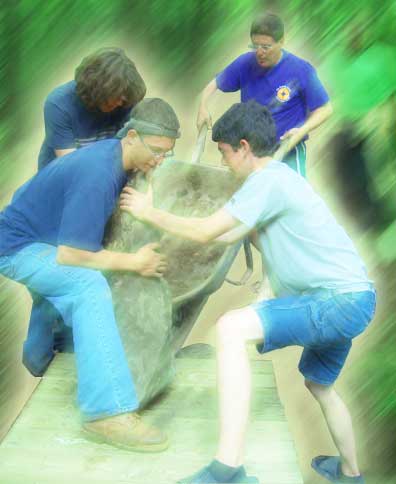 Other memories include the old and out of date showers, the need for new stoves and for on-going improvements to the Camps. These camps really are a treasure, one that is subsidized by the State of Pennsylvania, but this funding has never been adequate.

In response to this, a couple of years ago, we formed a Chapter of the Pennsylvania Parks and Forests Foundation www.paparksandforests.org, "The Friends of Hickory Run State Park" www.friendsofhickoryrun.org to raise funds specifically for Hickory Run and these Group Camps. Our "Friends Group" is just that a group of people who want to help improve this public facility for future generations.

HOW CAN I GET INVOLVED?

1. Purchase a Commemorative Brick

These commemorative bricks include 3 lines with a maximum of 18 characters per line. You can also designate if the brick is to be placed in Camp Shehaqua, Camp Daddy Allen or at a location in the Park, which will be determined by the Park Management. You would enter that information in the comments section on the next page.

The fund will go toward replacing the stoves at Camp Daddy Allen and Camp Shehaqua.