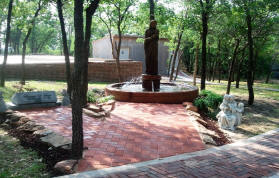 A Hole in My Heart, A bereaved mother's ministry is continuing a Fundraising event for the Prayer Walk of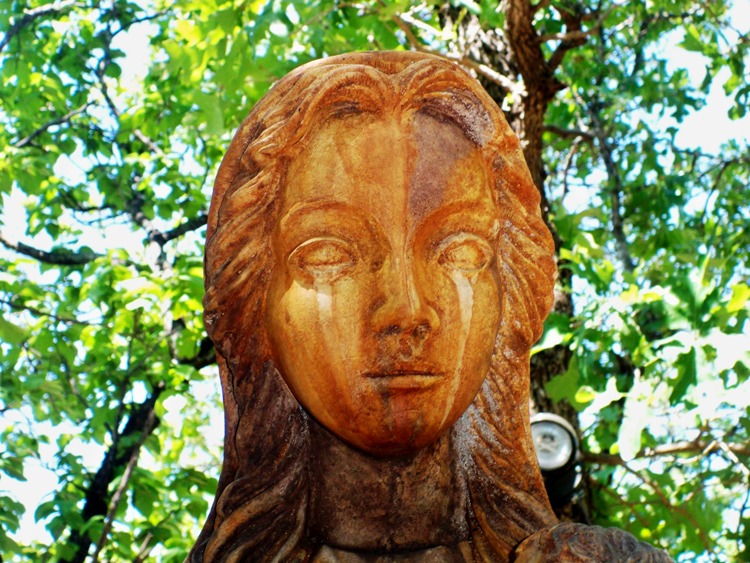 engraved memory bricks that leads to a beautiful fountain called, "The Fountain Of Tears". The fountain is nestled in a lovely park setting located in the North Texas area at the beautiful Praise Pavilion of Weatherford, Texas, and is open to the public for viewing. Please contact A Hole in My Heart for more information.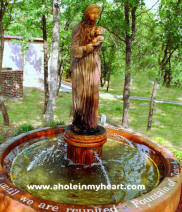 This will be a special landmark memorial to all mothers and families who have experienced the death of a child or children, in honor of their memory. What a beautiful way to remember your precious child or children, or perhaps the child of someone you knew and loved. This statement of affection will touch a mother's heart and be an imprinted memory for all of time, for all to see and serve as the most perfect gift.

A Hole in My Heart Ministry is pleased to present this opportunity to you, as we believe many will come from all over the countryside to see this fabulous fountain. With Mary holding baby Jesus atop a beautiful pedestal, as water falls as tears to the custom basin below, it will surely take your breath away. There are bright and beautiful butterfly attracting flowers and green shrubs placed along the prayer walk path, comfortable benches for peaceful viewing and reminiscing...it will be a place of great solace and beauty for all.

Please consider donating a brick in memory of a special child....and touch a mother's heart!

My Blessings to you,

Autumn Ater,
Founder, President & Author