The Union County Humane Society (UCHS) is a non-profit, tax-exempt, 751c3 organization, established and chartered by the State of TN in 1996. The UCHS is dedicated to the prevention of cruelty to animals through sheltering, education, sterilization, and legislation. We currently operate a small sheltering facility with an all volunteer staff on 20 acres of land that we recently purchased and are in the process of raising funds to complete our permanent facility. UCHS receives minimal funding from Union County and is dependent on donations from caring friends like you.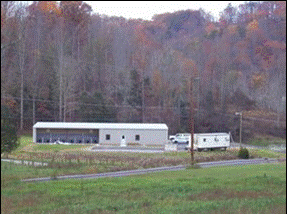 Help us "Open the Doors" and maintain our beautiful new facility. You can make a permanent mark at our new home with the purchase of your own personalized brick to become part of our memorial patio outside of the front door. Your generous donation will be part of our home and visible to our many patrons for years to come.
Or we can deliver them to you for your own use in any way that you choose or as a birthday, graduation, anniversary, wedding, etc. gift. These bricks can be used in many, many creative ways.
Thank you for your continuing support of the Union County Humane Society!